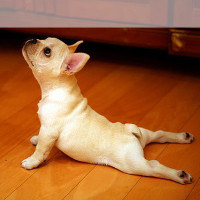 Becky's Balance Wanna-be Yogi's!
Location: Anywhere
City: Anywhere, Virginia, United States
Group Creator: Becky's Balance
Created: March 6, 2016
Group Activity: Yoga
2175 Views | 0 Posts
About Group:
Calling all my fellow wanna-be yogis! I am on a journey to find my inner yogi. I can barely touch my toes or balance on one foot, but little by little I'm getting there! Hope you'll join me on the journey!!