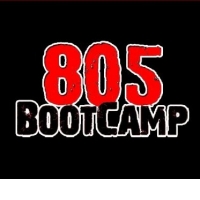 Upcoming: Saturday, Mar 6, 2021 5:30am
Group:
805 Boot Camp
Host:
Sarita
Start:
Monday, March 7, 2016 5:30am
Repeat:
Daily
Activity:
Fitness
Location:
3406 Monticello Ave
City:
Simi Valley, California, United States |
View Map
4023 Views | 0 Posts
Details:
All outdoors! All types of exercises including a Low Impact/Lean Out program option.
Starts Jan 18th for 6 straight weeks
Monday-Friday, 1 hour sessions daily
5:30am, 7:00am and 6:00pm

Men and Women
Rain or Shine

Commit to 5 days a week or 3 days a week.
Attending: 1