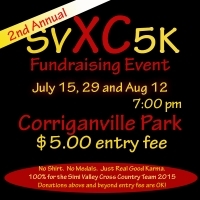 Simi Valley H.S. Cross Country open meet
Location: Simi Valley
City: Simi Valley, California, United States
Group Creator: Randy Shoemaker
Created: June 30, 2015
Group Activity: Running
1675 Views | 0 Posts
About Group:
Come run the H.S. cross country course and help them raise the needed funds to run their program. Kids and running is a great thing, let's help them out!