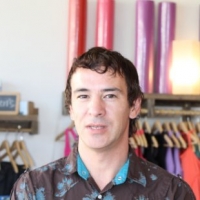 Past Event
Host:
Nick Petrovic
Start:
Saturday, July 25, 2015 8:00am
Repeat:
No
Activity:
Various
Location:
Los Angeles
City:
Los Angeles, California, United States |
View Map
1418 Views | 0 Posts
Details:
Los Angeles is set to welcome more than 7,000 Special Olympics athletes from 170 nations to compete in 25 Olympic-type sports. It's a world stage for our athletes to demonstrate on the playing field their courage, determination and spirit of sportsmanship.

The most recent World Summer Games were in Athens, Greece in 2011. The 2015 Special Olympics World Summer Games could bring as many as a half-million people to the greater Los Angeles area from 25 July to 2 August 2015. The Special Olympics World Summer Games will return to the United States after 16 years, having last been held in the United States in 1999 in Raleigh, North Carolina.
Attended: 1