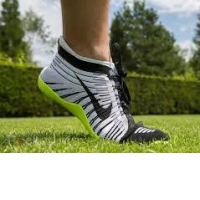 Past Event
Group:
San Diego Track Club
Host:
Love2Run
Start:
Saturday, August 1, 2015 7:30am
Repeat:
No
Activity:
Running
Location:
Pan American Plaza San Diego, CA 92101
City:
San Diego, California, United States |
View Map
1631 Views | 0 Posts
Details:
The Oldest Racing Tradition in San Diego!

The Balboa 8 & 3 Miler is the longest consecutively run race in San Diego and the only one that offers a full tour of Balboa Park! The race will start and finish in the Pan American Plaza, located near the San Diego Hall of Champions. 8 mile participants will enjoy a unique and challenging route through Balboa Park's scenic trails, bridges and windy roads. The 3 mile participants will enjoy a run through through the Marston loop and across the famous Cabrillo bridge! Every paid participant will receive a 50/50 blend event t-shirt and all 8 mile participants will also receive a custom finisher's medal!
Attended: 1