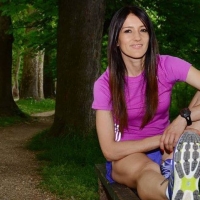 Past Event
Host:
Sanja Kavaz
Start:
Saturday, August 1, 2015 12:15am
Repeat:
No
Activity:
Running
Location:
Jahorina, Republica Srpska, Bosnia And Herzegovina
City:
Jahorina, Bosnia And Herzegovina |
View Map
1571 Views | 1 Posts
Details:
Dear runners, you can collect your Jahorina Ultra Trail start packet according to the following timetable:

Sarajevo, Stari Grad Municipality Building, Zelenih beretki 4, Velika sala, Wednesday, 29/07/2015, 12:00-20:00;
Jahorina, Termag Hotel, Thursday, 30/07/2015, 12:00-20:00;
Jahorina, Termag Hotel, Friday, 31/07/2015,12:00-22:00.

Please, bring your ID card and the compulsory equipment with you for the check. If taking part in a Midi Trail race as a "Military/police"category, please also bring your official ID.

The following equipment is considered compulsory for all Midi, Maxi and Ultra participants:
camel bag or bottles that contain at least one liter of liquid,
space blanket,
whistle,
head lamp with spare batteries,
mobile phone with reliable battery.
Attended: 1