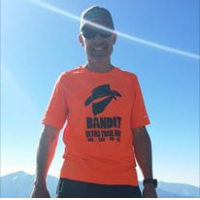 Past Event
Host:
Randy Shoemaker
Start:
Sunday, February 14, 2016 6:45am
Repeat:
No
Activity:
Running
Location:
Dodger Stadium 1000 Elysian Park Ave Los Angeles, CA 90012
City:
Los Angeles, California, United States |
View Map
1589 Views | 0 Posts
Details:
The 2016 Skechers Performance Los Angeles Marathon has a maximum net race day finish time of six hours and 30 minutes (6:30:59 from the time the last runner crosses the start line). The Marathon course will reopen for public use on a rolling schedule based on this time limit. Participants that fall behind this pace will be directed to the sidewalk and allowed to finish the race, but will not be guaranteed a finishing time.

The sale and/or transfer of race entries/bib numbers is strictly prohibited. All registration fees and ancillary purchases are nonrefundable. All participants are required to show a government-issued photo ID upon picking up their own participant packet (bib number and timing device) at the Health & Fitness Expo during the scheduled hours of operation (no exceptions will be made).
Attended: 1