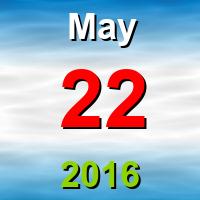 Past Event
Host:
Connect, TeamUp and GO!
Start:
Sunday, May 22, 2016 9:30am
Repeat:
No
Activity:
Cycling
Location:
Ride a bike to Padres-Dodgers game
City:
San Diego, California, United States |
View Map
1466 Views | 0 Posts
Details:
Ride your bike from any location, or join a planned group ride option. ALL CYCLISTS MUST REGISTER SEPARATELY.

Reserved seating (great view) discount game tickets ($15 before May 1) will be distributed to registered PTP participants at the Padres Bicycle Pavilion (Park Blvd & Tony Gwynn Dr), starting at 12:30p. Group seating preferences can be indicated below and will be honored at the time of distribution.

Padres-Dodgers game time is 1:30 PM. Your bike will be parked in a secure, guarded Bicycle Pavilion until you are ready to leave the game. HELMETS ARE REQUIRED FOR ALL CYCLISTS, AND ALL PARTICIPANTS MUST OBEY ALL TRAFFIC LAWS. Request a San Diego County Bike Map at icommutesd or call 1-800-COMMUTE. You can Create your own urban bike route from a nearby neighborhood or Balboa Park.
Attended: 1