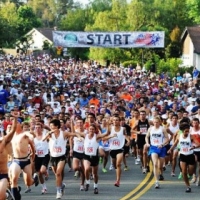 Past Event
Host:
Steve Brousse
Start:
Saturday, July 4, 2015 7:00am
Repeat:
No
Activity:
Running
Location:
The Start Line is at the intersection of Scripps Ranch Blvd. and Hibert St. View on map San Diego, CA 92131
City:
Scripps Ranch, California, United States |
View Map
2142 Views | 1 Posts
Details:
Join us on the 4th of July for the best run and ride event in San Diego! This is our 38th Annual 10K and 29th Annual Bike Ride.
Attended: 2