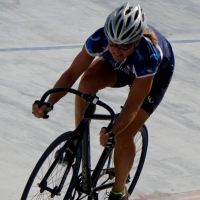 Past Event
Host:
Renee Robinson
Start:
Saturday, August 1, 2015 8:00am
Repeat:
No
Activity:
Cycling
Location:
4901 El Camino Real, Suite B, Carlsbad, California 92008
City:
Carlsbad, California, United States |
View Map
4514 Views | 0 Posts
Details:
Test yourself this August in The Mariposa Challenge, a month-long, digital, mountain bike event for women.

Join us in Carlsbad for our Kick-off Party on August 1st @ 8am. Hop on a mountain bike RIDE led by Kris Gross and refuel with burgers and light breakfast.
Attended: 1