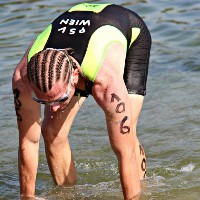 Past Event
Host:
Shickey BLue
Start:
Sunday, August 9, 2015 10:00am
Repeat:
No
Activity:
Triathlon
Location:
Vlasina Lake, Serbia
City:
Surdulica, Serbia |
View Map
1770 Views | 0 Posts
Details:
Vlasina Self-Transcendence Triathlon will be held on 09. August 2015. at Vlasina lake. This even consists of 2 races:

Olympic Triathlon: swim 1500m, bike 40 km, run 10 km (Serbian national Championship)

Sprint Triathlon: swim 750m, bike 20 km, run 5 km (part of Serbian Triathlon League)

Start of both races is at 10,00h at the beach in front of hotel Vlasina.

Vlasina region is one of most beautiful parts of Serbia with its untouched nature with crystal clear lake. Lake is at 1200m altitude with water temperature between 21-23 ⁰C during sunny days in July and August. Average lake temperature in August is 18⁰C.

Bike and running route goes just beside the lake with beautiful panorama. Running route is flat and biking rout is mostly flat with few gentle hills. Loop length: swimming 750m, bike 5km, run 2,5km.

COME AND ENJOY BEAUTIFUL NATURE DOING WHAT YOU LIKE TO DO MOST!!!
Attended: 1