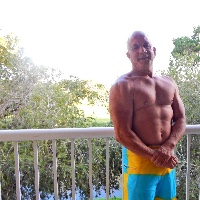 Past Event
Group:
Trail riders of Central Florida
Host:
Drew Kammer
Start:
Friday, December 16, 2016 9:00am
Repeat:
No
Activity:
Cycling
Location:
pin Show Map 975 S Charles Richard Beall Blvd, DeBary, FL 32713
City:
Apopka, Florida, United States |
View Map
1526 Views | 0 Posts
Details:
We will start at Lake Monroe park ride approximately 40 miles. This ride is for riders of all skill levels. It generally splits off into two groups the faster pace out front. There will be regrouping points so no one will be up behind with mechanical issues. This is a no drop ride. It is a fun group of people that enjoy riding. There is a possibility for breakfast on the way back at IHOP restaurant. For those of you who prefer to eat healthy they have a terrific healthy breakfast selection. So remember to bring some cash for breakfast or coffee.
Attended: 1