According to a new survey of its members by the dating site Skout, if and how you like your grilled cheese says something about your sex life.
The company surveyed 4,600 people and found that 73% of grilled cheese lovers have sex at least once a month, compared with 63% of those who don't love grilled cheese. And 32% of grilled cheese lovers have sex at least six times a month, compared with 27% of non-grilled cheese lovers.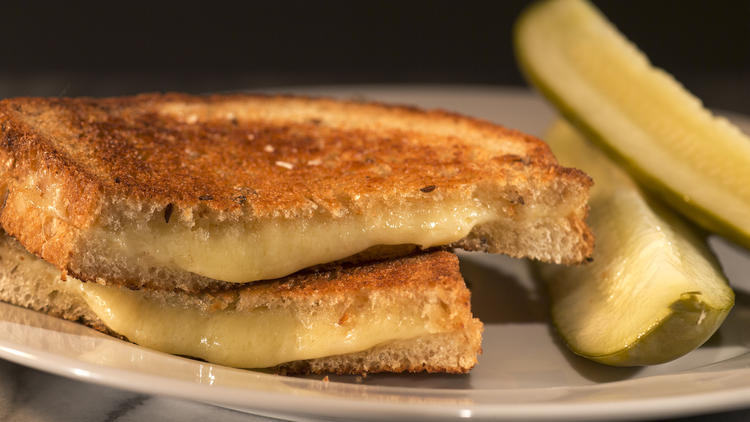 The survey also discovered that 81% of its participants who love grilled cheese say they have donated time, money or food to those in need. And 84% of grilled cheese fans love to travel, compared with 78% of those who aren't fans.
Now that we've learned how grilled cheese affects the bedroom, the survey also looked at what kinds of cheese people like, crust vs. no crust, and how they feel about add-ons.
The most popular cheese according to the survey is American, favored by 41%, followed by cheddar (33%), mozzarella (10%), Swiss (8%), provolone (6%) and brie (2%). Anyone who has actually tried a brie grilled cheese sandwich knows that percentage should be much higher.